On The Tee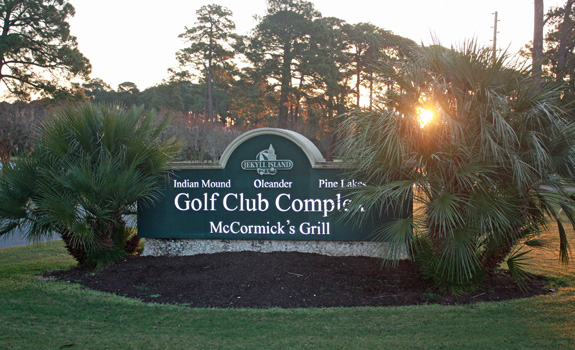 Jekyll Island Golf Club:

Georgia's Jewel in the Golden Isles.

The Jekyll Island Golf Club is a centerpiece on this remarkable southern island get-away. The once playground to America's rich and famous, now owned and operated by the State of Georgia, has had an infatuation with golf since the foundation of Jekyll Island's "Millionaire's" Club in 1898. Georgia's largest public golf facility has golf history linked to some of the most noted names in the game. With the likes of Donald Ross, Walter Travis, Dick Wilson, Joe Lee and Clyde Johnston as designers, the 63 holes at Jekyll Island are filled with variety, challenge and natural beauty. The original Ross layout is now part of history as are many of the holes routed through the ocean side dunes of the original Travis, Great Dunes layout. The remaining nine holes of Great Dunes are a step back in time to dinner-plate sized greens, blind shots, and stark elevation changes. Oleander, a Dick Wilson design, is a wonderful shot-shaping layout, tightly routed through forests with many overhanging limbs giving you a sense of claustrophobia. Joe Lee's Indian Mounds flows over gently rolling fairways and around strategically placed ponds. Pine Lakes is the most recently renovated of the designs. It was reopened in 2000 to high regard as being immensely family friendly and since been host to numerous US Kids Golf events. The perfect facility for a golf warrior road trip or a charming round amid the pines, and live oaks while visiting the beach or National Historic District, Jekyll Island Golf Club is an absolute must to consider the next time you find yourself traveling the I95 corridor.
Course Stats:
Pine Lakes
Par 72, yards, 1786 - 6700 yards; (View Review: A Family Friendly Treasure)
Indian Mounds
Par 72, 4964 – 6469 yards; (View Review: Joe Lee's Must Play)
Olenader
Par 72, 4913 – 6521 yards; (View Review: Shot Shaping and Strategy)
Great Dunes
Par 36, 2269 – 3229 yards; (View Review: A Step Back in Time)
Daily Fee Access and for guests of Jekyll Island 
Location:
Jekyll Island, Georgia
Contact:
Jekyll Island Golf Club 
322 Captian Wylly Road,
Jekyll Island, GA
31527
912.635.2368