On The Tee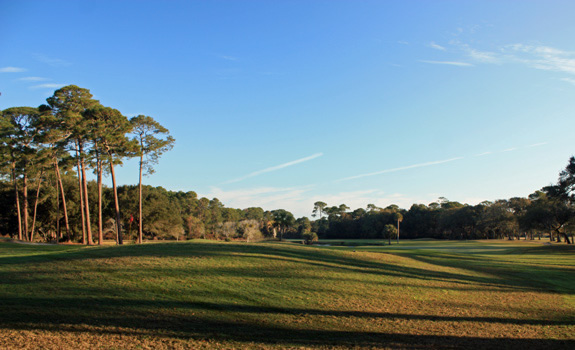 Jekyll Island Golf Club:

Oleander: Shot Shaping and Strategy.

Arguably the tightest and toughest of the three courses departing the clubhouse at Jekyll Island Golf Club, Oleander, a Dick Wilson design, is the epitome of a shotmaker's golf experience. Shaping the ball, with the drive, with a premium on placement and distance is essential to avoid the numerous overhanging limbs that will mess with your exacting approaches. Routed through thick forests, and over and around vast ponds, Oleander is a layout that puts demands on ever shot and every club. A thinkers golf course, the challenge is both in shot and club selection as it is execution. Small to medium sized greens with just enough slope add a final challenge to the round at Olenader.
Course Stats:
Par 72, 4913 – 6521 yards; 64.5 – 71.7 rating; 110 – 126 slope
Daily Fee Access and for guests of Jekyll Island 
Location:
Jekyll Island, Georgia
Editor's Shot Makers Picks:

| | | | |
| --- | --- | --- | --- |
| Hole 4 | | Hole 12 | |
| Par 5 | HCP 1 | Par 4 | HCP 2 |
| Morgan | 416 | Morgan | 348 |
| Maurice | 416 | Maurice | 348 |
| Gould | 505 | Gould | 412 |
| Rockefeller | 527 | Rockefeller | 424 |
| Crane | 552 | Crane | 437 |
Description:  It won't come as a shock that the two most difficult holes are also two of the most memorable holes at Oleander. Dick Wilson is noted for his use of water in his designs, as seen at both Royal Montreal and Doral. The fourth hole is a wondrous risk / reward Par 5 that doglegs right around a large pond. The sentinel palms along the edge add a little more challenge to both the line of attack and choice of club. A true 3 shot hole, the raised, well bunkered green is the final destination after three well struck shots. The 12th hole is a shotmaker's dream. A lengthy Par 4 with a large water crossing about 200 yards out, the bold player will be challenged with a drive and hybrid to the raised green, whole the conservative player can bite off as much as they feel their game can handle to survive this beast of a hole.
Contact:
Jekyll Island Golf Club 
322 Captian Wylly Road,
Jekyll Island, GA
31527
912.635.2368