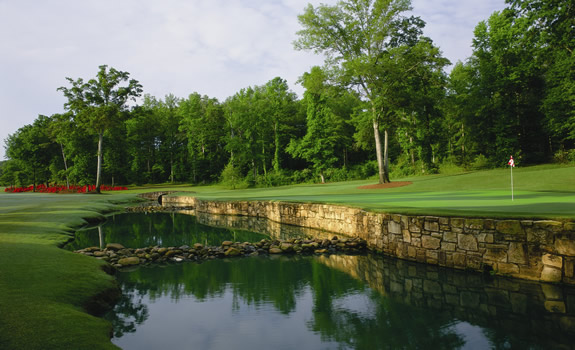 Atlanta Georgia:
A Southern Belle for Golfers
By: Sandy Trapp
Once burned to ashes by Union troops, Atlanta, Georgia's capital has been reborn since the Civil War to become a cultural, financial and recreational beacon.
Atlanta, the southern metropolis of over 5 million residents, is the center of what has become a burgeoning destination of business, travelers and people looking to migrate to warmer climates. The home to an impressive array of Fortune 500 headquarters such as CNN, Home Depot and Coca-Cola, the peach state capital is a centerpiece for the economic development and prosperity of the southern sates.
Nestled near the rugged foothills of the southern Appalachian Mountains, Atlanta has matured into a world-class city filled with culture, business and energy. A transportation hub of enormous significance, the city sees millions of guests traveling through each year. Typically a stopover point whether at the world's busiest, Hartsfield-Jackson Airport, or a blur on the way along the I-75 corridor, Atlanta is no stranger to traveling Canadians, as the city has long been a conduit for Canucks heading to the coastal beaches or the Magic Kingdom. Combined with heart-breaking loss to Atlanta to host the Olympics, the exodus of hockey franchises to Calgary and most recently Winnipeg and the memorable World Series win for our Jays, Canada and Atlanta are deeply connected.
Georgia is famous for its golf too. Each spring the quest for a green jacket brings the games best back to the land of the peanut and magnolia blossoms. The PGA has featured its Tour Championship on the hallowed blades of some of Atlanta's elite courses in the Fed Ex Cup era, bringing East Lake and Atlanta Athletic Club to a level of prominence in the professional game. The traveling golfer would be missing out on what Atlanta has to offer as a destination if not explored. Many premier courses are now accessible to daily fee players and the array of layouts is astounding. Whether you are looking for a resort get away or a whirlwind junket for that seasonal golf trip with the guys Atlanta needs to be explored as a destination.
Click below for the golf experience of your choosing.
Daily Fee Courses (Cobblestone, St. Marlo)
Golf Resorts: Stone Mountain, Lake Lanier Islands, Barnsley Gardens, Reynold's Plantation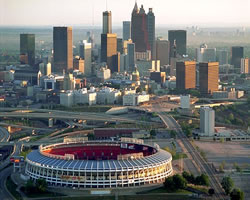 Atlanta Skyline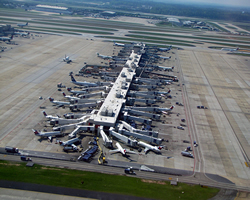 Hartsfield-Jackson Airport